Interviews
Details

Category:

Written by

Akill
 When the dark feelings and synths meet some jazz vocals and gothic dreamy stories, then you have found Marva Von Theo.
---
A very special project was formed back in 2016. Marva Von Theo is one of the bands that can take you to a trip with their emotional vocals and their stories about desire, love and passion. All these stories are perfectly matched with electronic sounds and catchy synths, revealing a darkness and sometimes even a gothic cold ambience.
Marva Von Theo were formed in 2016, by Marva Voulgari and Theo Foinidis, somewhere between Athens and Vienna. Their common music influences brought the creation of an Indie-Electronic, Synth-based, Dark-Pop project with a combination of sounds ranging from and inspired by the darkwave music, electronics of the 80's, where the grey colors, the jazz harmonies and rock 'n' dance drum beats coexist with harmony.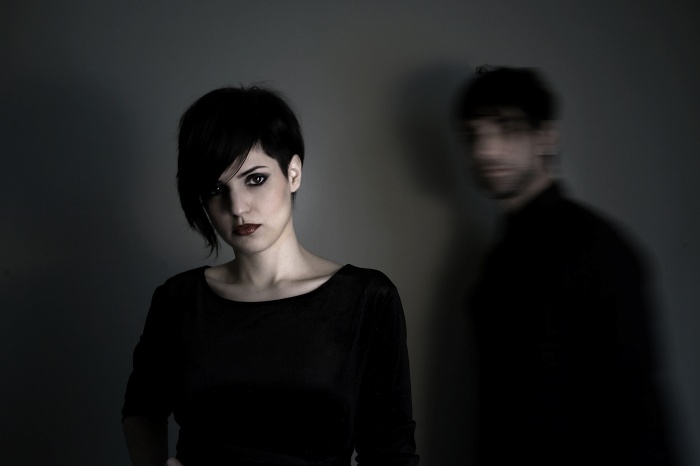 Romantic feeling, lyricism within every story, led to the creation of their first full length album, "Dream Within A Dream", in 2018. An album that had been received with great feedback from both the fans and media and gave to the Greek duo the opportunity to sign with Shades of Sound / Wave Records. 
I could say even more about the beautiful sound of Marva Von Theo, but I prod you to read the beautiful chat we had, about their music, the future plans, dreams and love. 
ES: Hi Marva Von Theo. Thank you for this interview. Something really good is coming up for you in the next days. Before revealing more details would you like to introduce yourselves and Marva Von Theo to our readers?
MVT: Hello! This is our first interview on Elektrospank Magazine and we feel really honored to be featured in a magazine which covers such a variety of music genres! Marva Von Theo in short is the Athens-based, indie-electronic, dark-pop duo of the singer-songwriter Marva Voulgari and composer-producer Theo Foinidis. We love synths and make music with them!
ES: How did Marva and Theo get together? When did you decide to form this band and create such music?
MVT: We weren't planning to form a band from the start of our acquaintance but actually, a series of events led organically to the creation of Marva Von Theo. We started by exchanging ideas on some of my songs back in 2016, and while Theo was still living in Vienna. Very soon we realized we shared a common vocabulary and aesthetic and found a creative way to write some songs together, although we were living a long distance from each other. These songs led later to our Debut Album "Dream within a Dream". Still, it was the relocation of Theo in Athens in 2018 that made it possible to actually form the duo and play live together.
As far as the genre is concerned, we never decided to write in a particular style either and we wouldn't expect to be associated with any in particular. This also happened naturally while trying to express ourselves and we just embraced it with all our heart.
ES: Speaking of music, while listening to "Dream Within A Dream", the first feeling, at least for me, was that I am going to listen a different subgenre of vocal jazz, mixed with dark melodies and electronic parts. Which would you say is this genre or style that fits Marva Von Theo's music? Which are the influences in your music?
MVT: For me, it's impossible for an artist to have an objective view on his own work because he actually lives and grows with it every day. Keeping that in mind, and if necessary to put some labels on our music in order to give some guidance to the new listener, I would say that the lyricism in our songs may derive from jazz, our dark hues derive from goth, the rhythm parts from trip hop, rock & dance music while all of these coexist under a general smooth pop aesthetic.
Inside "Dream within a dream", the light sometimes bends towards the gravity of one genre and sometimes towards the other.
ES: What is the concept idea behind "Dream Within A dream"? Which facts inspired you lyric-wise?
MVT: Most songs, lyric-wise, are revolving around dreams, dreams of unfulfilled love and desire. Love appears in its primitive and instinctive way in "Secret Lover", "Cream", "Underskin", "Silk" and "Perfect Skin" while it's more earthy, yet poetic, in "What is it about be that you love", "Reaching the Stars", "Inside your mind" and "Unconcern". On the other hand, "Fame and Gold" and "Dead in Berlin" talk about the desire to succeed one's goals, surpassing uncertainty and personal demons.
ES: And now a new edition of "Dream Within A Dream" is coming up. Would you like to share the details?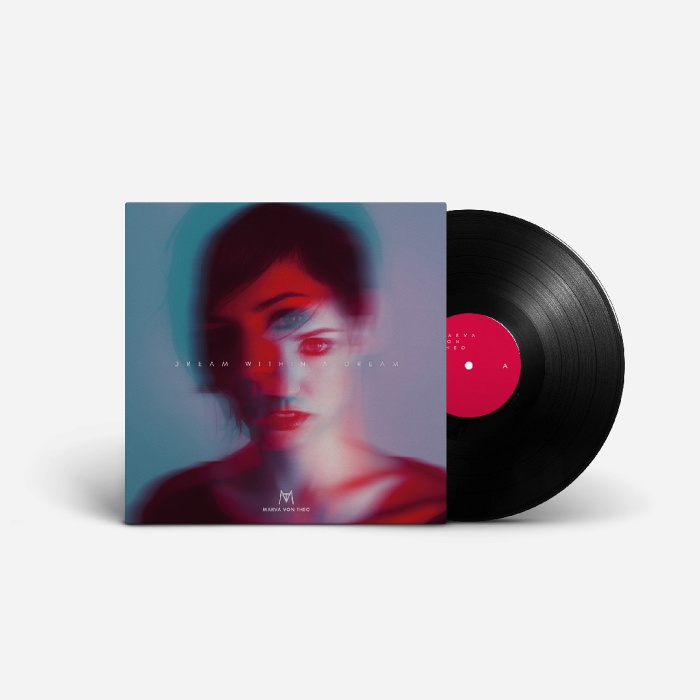 MVT: "Dream within a Dream" was a self-produced and self-released album. We can't feel but grateful we found so many friends along the way who embraced our music and supported us by sharing it with the rest of the world! Somehow and completely unexpectedly, our music reached the ears of Alex Borges from Shades of Sound/ Wave Records (BR), who offered to release it in vinyl format! To make the long story short, "Dream within a Dream" is now released in beautiful regular black and transparent violet vinyls, available in both our Bandcamp Page and Shades of Sound / Wave Records'Page and… it's like a dream coming true!!!
ES: I've read in your Facebook page that there will be a new release from Marva Von Theo in 2019. When should we expect some new work? Could you give us any detail on the new album?
MVT: Our Second Album is already completed and is called "Afterglow". It will have a more introspective & mystical mood but at the same time introducing a more up-tempo, dance-inspired style. Its aesthetics will be synth-based (as it was expected) but creating the impression of a more acoustic sound overall. We are currently creating some videos and preparing for the release. Still, nothing is fixed yet. Neither the date of the release.
ES: Lately, you performed live in several venues and on several occasions, with most recent being the "European Music Day" event, and, in my opinion, the most important was the supporting act in Motorama's concert, last March. How were those experiences?
MVT: Performing Live is such a rejuvenating experience for me and cannot be compared to anything else! We always try to give the best of us even when we play in small bars or in really big venues. Opening for a band with such a great history, like Motorama, and getting to actually know them was in fact a great experience! What I found really admirable and inspirational was the fact that they are so human and sincere on stage and manage to drift the audience along with their melancholic songs with an incredible ease.
ES: Another great moment in MVT's history had been the selection of the band from NIMPE (Network for the Internationalization of Music Producers in Europe) to participate at Linecheck Festival in Milan. Can you tell us some things about it?
MVT: Via NIMPE, we managed to get out of the boarders of our own country and perform abroad for the first time! Linecheck was a showcase festival, where we had the opportunity not only to perform live but also to talk with various music professionals and get valuable advice on how to evolve as a band. As you may already know, music industry in Greece is not very developed and young artists face a lot of difficulties to export their music. Thus, you can imagine how helpful this experience was!
ES: Apart from the new album, which are the future plans for Marva Von Theo? And where would you like and hope to see your project in, let's say, 5 years?
MVT: Within the following 5 years, we would like to tour more, write more songs and records and spread our music as much as we can!
ES: There seems to be some action related to dark scene in Greece, lately. What is your opinion about this? There is a number of bands, doing great job in various dark wave subgenres and the audience looks really supportive. Which are those facts that helping the scene to evolve?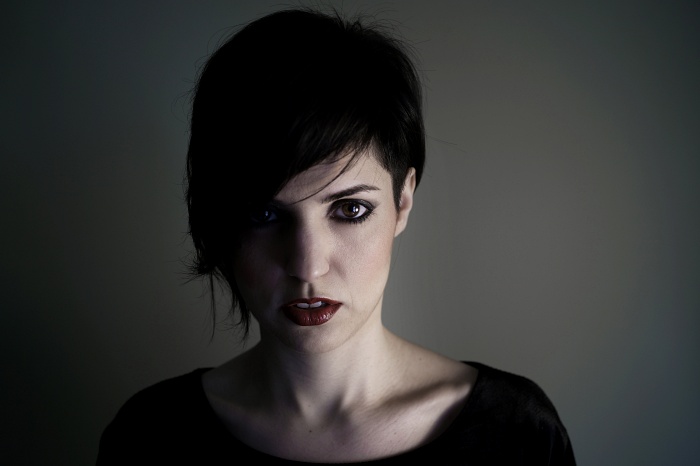 MVT: Although my knowledge is limited regarding this scene in the past, I also feel that there is a significant dark wave of creativity nowadays in Greece. However, in terms of mass consumption, the audience is sceptic about following a new, local band, in comparison to international bands whose names are established as an undeniable value. What helps MVT to evolve, since I can't talk on behalf of the scene in its entirety, is the need to express ourselves, to communicate and collaborate when needed. Music has a social nature and can be compared to a river that springs from the individual and flows into the sea of society.
ES: Closing this beautiful chat, do you have anything more that you would like to share and say to your fans and our readers?
MVT: Well, thank you so much Achilleas for having us on Elektrospank! Thank you all for being with us and for being an integral part of our music journey!
ES: Thank you very much. Looking forward to see you performing live and listen to your next releases. I wish you all the best and I am really glad we had this conversation.
Info:
https://www.facebook.com/marvavontheo/
https://marvavontheo.bandcamp.com
https://www.instagram.com/marvavontheo/
https://waverecords.bandcamp.com/