Interviews
Details

Category:

Written by

Maria P.
"As I strive to understand
Solar winds against my heart
Little prayers of methane
All things pass, all stay the same"
("Ouranos",by HADA 肌 from "In The Heart Of An Endless Winter", released December 3rd 2022 via SwissDarkNights)
---
A couple of years ago while searching for new music, I came across this album with a subtle, delicate cover and a band's name unknown to me. When the play button was pressed, a garden of delights was released. Not only was there a variety of sounds just the way an album should be in my opinion, but that voice was also so captivating, mystical and enchanting unveiling its fragile power in the best possible way to adjust to each track's different needs. Then I had another pleasant surprise. The band was coming from my country... what a bliss!!
HADA 肌 were created in 2018 by Natasa Koumi, the exceptional vocalist of the band. Also a performance artist and a writer who has published her own poem collection "Krak". Along with Babis Nikou, composer-producer in bands like Angel's Arcana, The Flower Of Love and Dia Mageias. It's a musical project that effortlessly combines their different influences. Keeping up with the mystical elements, HADA 肌 are experimenting on a white canvas, using timbres and sound forms that create a nonspace where secret meetings occur. Suspended between darkwave and ethereal sounds.
Early December, their second full-length album was released under the name "In The Heart Of An Endless Winter". It is most of all an attempt to deal with loss, on all levels. Its atmospheric, mesmerizing sound combined with Natasa's ethereal voice and romantically imaginative lyrics make it an audio fairytale which will awesomely accompany our winter days . Another factor adding to its magic, is the artwork cover by Aleksandra Waliszewska (collaborations with Nick Cave and David Tibet). An elf-like creature smoothly wiping off its tear is an image to gently depict the depth of emotions unraveling in the album.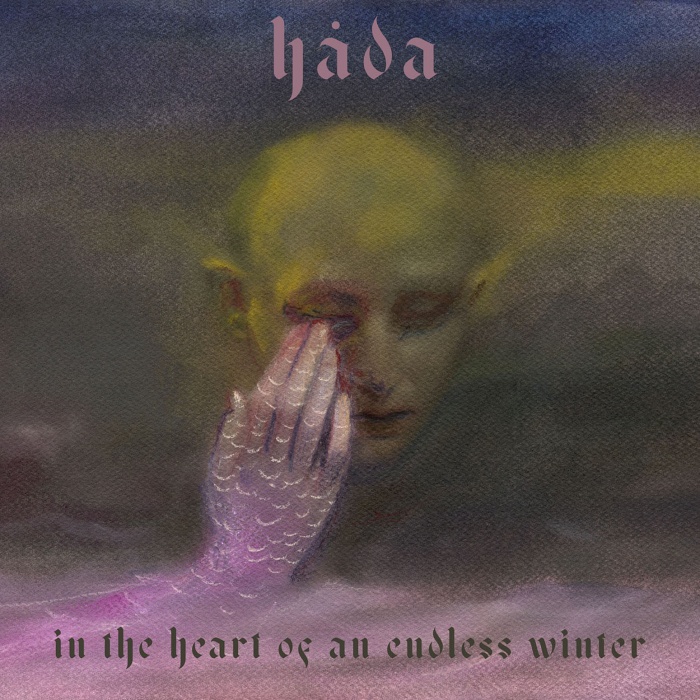 I'd like to deeply thank and warmly welcome HADA 肌 to ElektroSpank for an interview on their new work, plans and thoughts.
ES: Your sound has its own unique character balancing between obscure and mystical soundscapes. I wonder about your influences, I'd like to know which artists were your inspiration that led you to this flawless, authentic outcome.

HADA: First of all, we would like to thank you for your invitation and kind words. Well, our musical tastes are quite different but they converge in many ways. Some of our common references are, definitely, bands as Dead Can Dance and Coil and composers such as Vangelis and Angelo Badalamenti, the poetry of David Lynch's films and the eeriness of Aleksandra Waliszweska's paintings – to name a few.
ES: Babis, you're already running other successful projects as well, mentioned in the introduction of the interview; still you created another one with Natasa. What was the inner need for creating HADA 肌? What was left "unspoken" that would be expressed through this project?
Babis: The answer is simple. I would never have written anything that is on our albums if I wasn't working with Natasa. Her lyrics and voice led me to teritorries I wouldn't explore otherwise. It's not that I had the need to start a new project, these things should come naturally. When you meet a new and talented person who carries a whole different and unique world, you should pay attention. You might be able to create something meaningful together. It is rare but it can happen, as long as you have the awareness to recognise the psychic connection. Then you might realize that you had some yet "unspoken" things inside. But I guess we always do.
ES: Natasa, reading your bio on your personal site, I'm surprised by all the different skills you have mastered. A restless spirit you seem to be. What I'm wondering is how difficult is it to combine all these different activities or do they actually deep down reinforce one another?

Natasa: They undoubtedly reinforce one another. Motion picture, photography, writing and music are directly intertwined for me. In everything we do, we look for the right "notes", the right "melodies", the "flow". To be honest, I'm trying to find a balance between them. I've never been able to pick out one of those interests and until recently I carried it almost as a burden. I used to think that I had to dedicate myself to one of them or else I would possibly feel bereft. But at some point I thought that this might as well be a stereotype and I hate nothing more than stereotypes.
ES: I usually ask artists what inspires them to write lyrics. This time I'm curious to know the procedure followed to put a track together. Do lyrics show the way to the music or is it the other way around?
HADA: It goes without saying that both can happen. There is a strong connection between us, for which we will be eternally grateful. Whatever the case may be, whether we start out with a melody or some lyrics, eventually one will "embrace" the other. It's very important to give room to each other to create and experiment. But this is a result of mutual admiration, respect and of course, lack of competition.
ES: I loved "Abrahadabra" in 2020, your first work and I adored "In the Heart of An Endless Winter". I think there are clearly significant differences between them. Is it a need for you to give something varied in each new release or could it be just a natural process of evolution and maturity?
HADA: I guess our debut album was more spontaneously created, during a knowing "each other" situation. Like sailing into unknown waters, with a thirst to explore and unveil. This time everything was clearer. The concept, the sound, the general vision of what we wanted to achieve. On the other hand, producing "In the Heart of an Endless Winter" was a harder task in every aspect, but we both feel that the whole process led to a more solid and mature outcome.
ES: Music and lyrics of the album create a fairytale atmosphere to my ears. They're so greatly and magically intertwined that take you away to an imaginary place of a dreamworld. I guess there's a core idea behind these well written words and we'd like to know about it.
Natasa.These lyrics were written between 2020-2022. Mostly in hospital corridors. Perhaps this "dreamscape" was constructed out of my need to maintain a sense of hope and gratitude.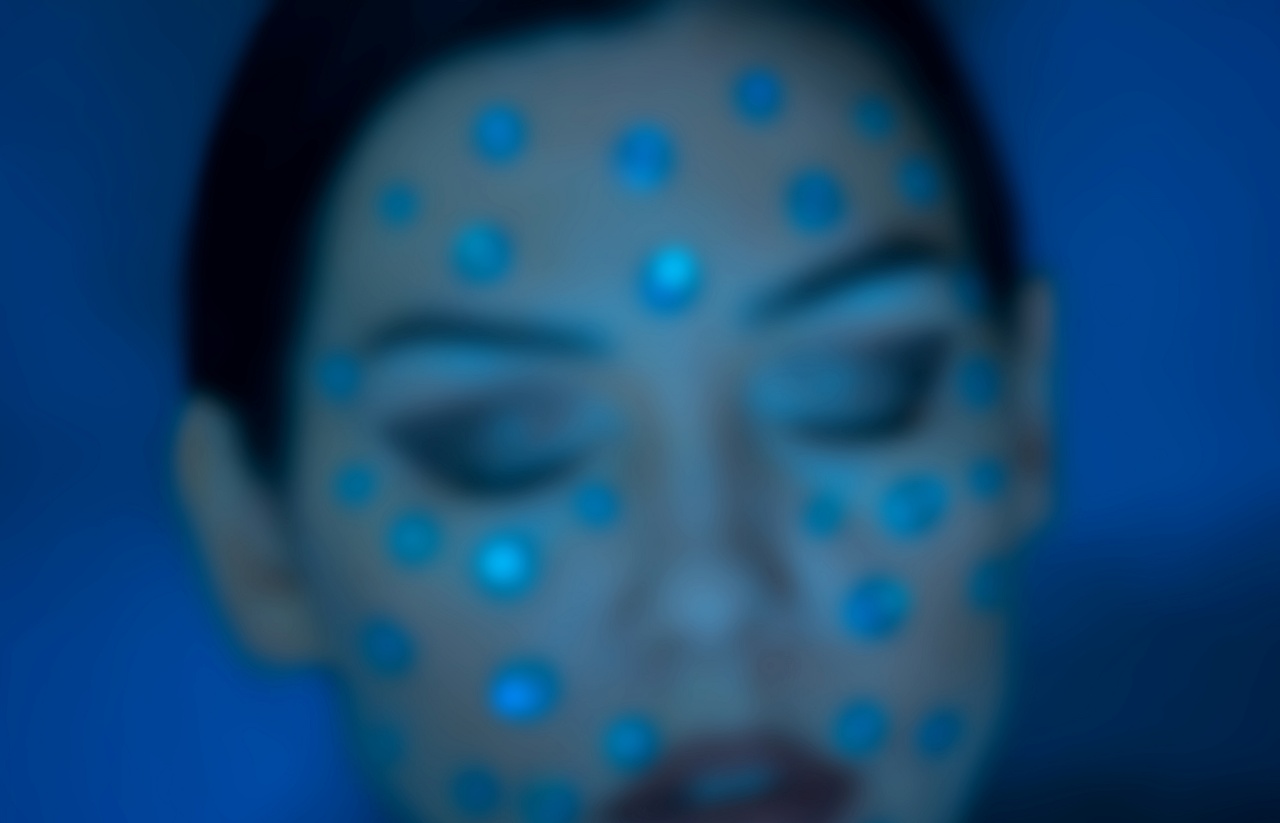 ES: A band's name plays a significant role as it gives the gist of the character the artist wishes to express. It's a simple question, but I can't help it but ask, what does HADA 肌 mean? And how does it represent your artistic existence within this particular project? Also, what does this little symbol accompanying your name stand for?
HADA: HADA stands for "Skin" in Japanese (肌).One of the main functions of the skin is protection. There is a sense of security and warmth to it, things that over the years seem to fade away in most areas of human activity.
ES: A common question of mine is to ask artists their favourite tracks from their last work. Simple as it seems, it brings us closer to you as a song we're drawn to reveals aspects of our personality and I find this "opening" beautiful...
HADA: Each track is paired with another memory, all equally essential to what the album came to be. But maybe "Ouranos" is the one that, in a way, contains them all…
ES: In The Heart Of An Endless Winter" released in December, only a month's old, can already be considered a truly successful work and the feedback is so supportive. Interviews are a good chance to directly communicate with your fans or even people who are not yet so well aware of you. What would you like to share with the readers of our beautiful chat?
HADA: We are terribly grateful, especially for the way it was "welcomed" by people with whom we are separated by so many miles. They have embraced our work in a very moving way and this is a great reward for us. We hope that people will continue to seek and listen to new music, expand their horizons.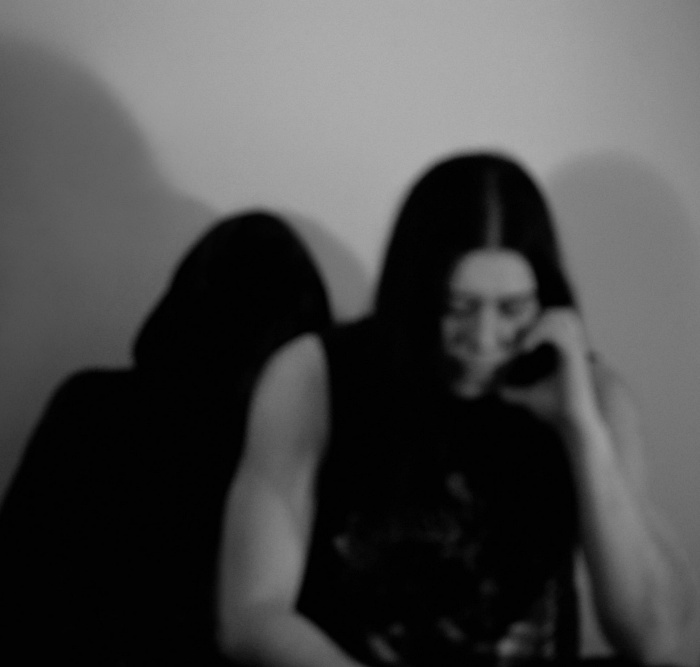 ES: My last question always concerns live concerts as it's very important for people to have a more direct interaction with their favourite artists, especially after the restrictions imposed during the pandemic. Are there any plans for such events in or out of Greece?
HADA.We are mainly a studio band at the moment, enjoying the creative process. But we haven't excluded the possibility of making HADA 肌 a live band. Everything is possible, in good time and under the right circumstances.
Info: 
https://www.facebook.com/hadabrahadabra
https://instagram.com/hadabrahadabra
https://swissdarknights.bandcamp.com/album/in-the-heart-of-an-endless-winter