Video Pick
Details

Category:

Written by

Akill
A heartbreaking new video for Body Of Light's new single, "Bitter Reflection"!
---
Synth-pop masters, Body Of Light, hailing from the wasted sands of Tempe, Arizona, unveils the third single out of their new album, "Bitter Reflection", coming out June 30th, via Dais Records.
New single is the S/T "Bitter Reflection" which is coming along with a magnificent official video directed by Collin Fletcher and starring legend James Duvall (Doom Generation, Donnie Darko) and Siyon Foster. "Bitter Reflection" is a synth-pop ballad glancing in the retro sounds of the romantic synth ballads of the 80's. Nostalgic romanticism is one of the main characteristics in the sound of the synth cowboys, who adopt their influences in a modern romantic and emotional pop, using piano, saxophone, acoustic guitars and more.
This song was the first written for the "Bitter Reflection" album and as the duo states "we just knew we had to make a music video that showed how special it was to us. We had all these thoughts about nostalgia and reconnecting with our past selves, and Collin Fletcher was amazing at turning those ideas into a storyline that really worked. We couldn't believe it when James Duval, one of our cinematic heroes, agreed to be in the video. James really got the vibe of the track and totally blew us away with his acting skills and the emotion he brought to set."
Body Of Light formed back in 2012 by the brothers by Alexander Jarson and Andrew Jarson. They usually hestitate to define themselves strictly as a "synth-pop" the brothers incorporate a wide variety of components into Body of Light's sound.  "Bitter Reflection" is their 4th full length album!
The latest effort from Arizona desert brotherhood Alex and Andrew Jarson aka Body Of Light further hones their smoldering strain of tempestuous synth-pop into a transformative suite of anthems, reveries, and reckonings: Bitter Reflection. Written in the wake of 2019's neo-EBM classic, Time To Kill, they sifted inspiration from hidden moments within their own arcana – childhood tapes, home movies, abandoned demos – asking themselves the question: "How can we make this grow?" Sampled snippets of voice, noise, synth, and field recordings flicker in the periphery of these 11 tracks, murmuring like nostalgias half-forgotten, or displaced memories. It's music pulled between twin flames of truth and desire, romanticization and reality, catharsis and control, born of a bond sealed by years, dreams, and blood.

Working with Telefon Tel Aviv co-founder Josh Eustis in Los Angeles, the brothers incorporated an expanded array of live instrumentation – piano, bass, saxophone, acoustic guitar – in addition to vintage Akai samplers, Moogs, and archaic hardware, giving the album an eclectic, unpredictable palette. Opener "Get It Right" showcases their impressive refinement: sleekly cold drum machinery builds to a swooning chorus of synths and piano, then suddenly slips into a dream sequence bridge of strummed guitar and echo-shrouded vocals, before surging back to the main melody. Throughout, the songs shift gears and moods in evocative ways, as if bending to fleeting thoughts or lengthening shadows. Simmering synth lament "Strike The Match" captures the Jarsons' unique technique of co-crafted lyrics, accruing meaning as the world turns; though written long before, the track ended up being recorded the day Russia invaded Ukraine ("I fall asleep to the candlelight / things will be different but not tonight / it wouldn't be like you to strike the match / over and over, I can't understand").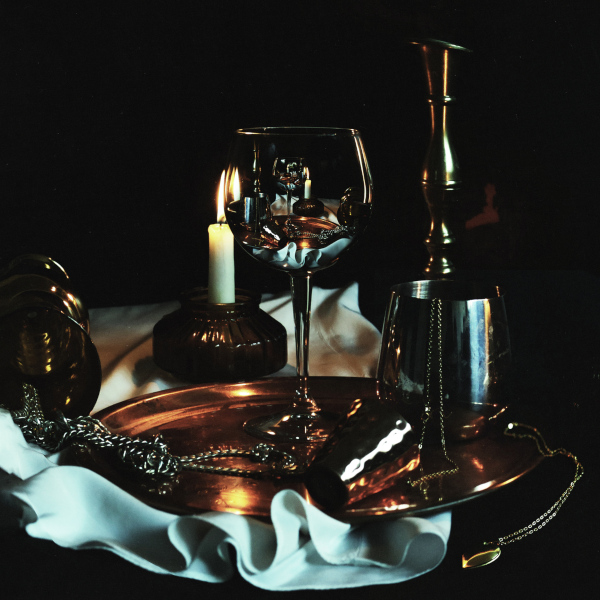 A trio of intriguing instrumentals deepen the album's scope, echoing the duo's early experimental era as part of the influential Ascetic House collective. "Fortia," "Hyena," and "Deepcolorlights" drift in a prismatic gauze of whispered synths and oblique minutia, in the spirit of Boards of Canada at their most hushed and haunted. Elsewhere the record spins through a gallery of the band's ongoing fascinations: Depeche Mode-esque declarations of dread and excess ("This Conversation"), brooding dance floor epiphanies ("Out Of Season"), smooth Thomas Dolby city skyline melancholias ("Never Ever"), lovesick looking glass ballads laced with Art Of Noise orchestral stabs ("On This Day"). A new age demands new waves, and Body Of Light belongs at the forefront of a resurgent generation fusing modern methods with the sounds of futures past. Singer Alex Jarson sees their muse clearly, at the axis of anguished transition, temporal collapse, and, just possibly, the brink of hope: "Time is dysphoric. The dream breaks down. Everyone's beginning to panic, but in the end something will come from it."

Design and packaging by artist Collin Fletcher. Mastered by Josh Bonati. Produced by Joshua Eustis.
Info:
https://bodyoflightmusic.bandcamp.com
https://www.facebook.com/bodyoflightband
https://www.instagram.com/bodyoflightband/
https://www.daisrecords.com/collections/body-of-light