News
Details

Category:

Written by

Akill
Italy-based alternative gothic metaller KAHRMALIA is going to release the new video for the song "Alone" on the 21st of April. The song is taken from the KAHRMALIA's debut album, "Misanthropic Euphoric Essentia", out on May 12th.
---
ELEKTROSPANK is excited to stream the video in advance for its readers!
KHARMALIA is an one man band hailing from Italy. Gabriel Cavazzini, ex-guitarist of the Italian blackened death metal band Dominance, created KHARMALIA in 2020. During the pandemic period, Gabriel felt some extreme sonorities further away. The long period of inactivity helped him to bring back a more melancholy, reflective yet intense vein, now far from the blackcore outbursts of the now ex band.
Hence the need to give birth to a new project, Gabriel decided to be fully devoted to the KAHRMALIA project, dedicating himself to the songwriting, arrangements, up to giving voice to the songs. Gabriel aims to bring to the light new feelings hidden for too much time, KAHRMALIA is a studio-only project without musical barriers, ranging from alternative metal/rock, moving on to sometimes more "incisive" moments, to arrive at nostalgic, ethereal, almost doom-like atmospheres. Since 2021 Gabriel worked to produce what will be his debut album.
The time has come for KHARMALIA's debut full length, titled "Misanthropic Euphoric Essentia", to be released on May 12th. Gabriel Cavazzini unveils the new single from "Misanthropic Euphoric Essentia" following the first single "Mysteria" released a month ago.
"Alone" is an emotional, melodic, gothic metal ballad, building a dark ambience with its low paced piano orchestration start leading to an intense feeling with the strong guitar riff and solos. Percussion strengthens the sentimental puzzle and completes the dark romanticism of "Alone".  An atmospheric and impassioned journey guided by the Gabriel's expressive voice featuring the aesthetic, sensual vocals of the dark pop artist, Ivy Marie, and lyrics about nonfading events and situations that you always carry with you, on a lonely path.
Watch "Alone" official video here!
The project mastermind Gabriel Cavazzini stated about this song:

"Alone is that journey that we all have to face sooner or later in life. There comes a time when you take stock of the situation, looking at the past and what you have left indelible. Alone is a path with a deafening silence, which resonates within you..."

During a journey made of 9 tracks, KAHRMALIA portrays the different facets of that prism called Darkness. Struggles, inner fragility and buried memories are narrated in a melancholy tone, aware that the discovery of our "dark side" is an obligatory step towards full awareness of the Self. However, "Misanthropic Euphoric Essentia" is not only a photography about the complexity of our dark side, but mostly is a story of redemption. It is a journey in which one passes from Darkness to Light, from Heaviness to Lightness, from Flesh to Spirit. Because by opening the door that ends our lives, each of us will find Peace.

"Misanthropic Euphoric Essentia" was recorded, mixed, and mastered at Audiocore Studio. Enclosed you can see the artwork created by Ludovico Cioffi. The album, available on the main digital platforms, will be ideal for fans of Katatonia, Anathema, Him, and Lacuna Coil. Pre-save it on Spotify at this link: https://distrokid.com/hyperfollow/kahrmaliaproject/misanthropic-euphoric-essentia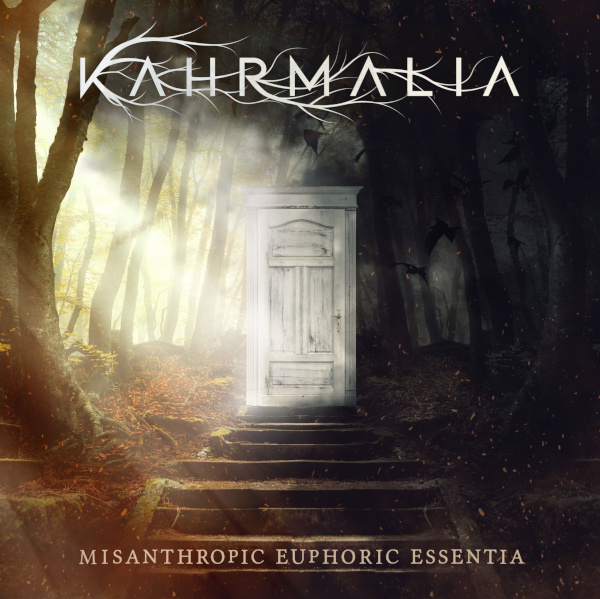 This is the official tracklist of "Misanthropic Euphoric Essentia":

1. Catharsis
2. With My Demons
3. Getting The Truth
4. Mysteria
5. Alone
6. Someone Is Next To You
7. I Will Flow
8. Behind
9. Here I Stand And Face The Rain (A-ha Cover)

Watch more KAHRMALIA videos on YouTube:
"Mysteria": https://www.youtube.com/watch?v=6k81VCSekJc
"Here I Stand And Face The Rain": https://www.youtube.com/watch?v=1g8vBYSuqEk
KAHRMALIA is: Gabriel Cavazzini - Composer, All Instruments, Vocals, Lyrics

Gabriel Cavazzini proudly endorses MLD Madrigali Guitars.
Info:
https://www.facebook.com/Kahrmaliaproject
https://www.instagram.com/kahrmalia_project/
https://www.youtube.com/@kahrmaliaproject
https://kahrmalia.bandcamp.com/