Interviews
Details

Category:

Written by

Akill
Whispering Sons, a post-punk/dark wave band from Brussels, Belgium. ElektroSpank | FMA had an interesting chat with them, a few days before their live performance in Athens ( DeathDisco MiniFest 2K19).
---
Whispering Sons is a band whose music is expressed by a spontaneously dark creation and as the band says in their webpage " their music unveils feelings of alienation, propelled by an urging and ominous sound". Considered to be probably "the next big thing" from many dark music media and fans, to which I totally agree, in 2018 Whispering Sons gave us an incredible debut album, following their previously released EP, "Endless Part" in 2015, and and two singles, "Performance/Strange Identities" and "White Noise".
Whispering Sons released their first full length album, "Image", in October 2018, and on Saturday, February 23rd, Greek dark wave fans will have the chance to attend a beautiful concert from them during DeathDisco MiniFest 2K19 at Fuzz Live Music Club, along with great bands like VNV Nation, In The Nursery and The Frozen Autumn. 
Here in ElektroSpank | FMA we love to speak with such bands, new bands with an amazing inspiration and talent in songwriting and performance. And such a band is the Whispering Sons. 
ES: Hello guys. I 'd like to thank you for this interview. Although you've been in Greece before, would you like to introduce yourselves to our readers and Greek audience?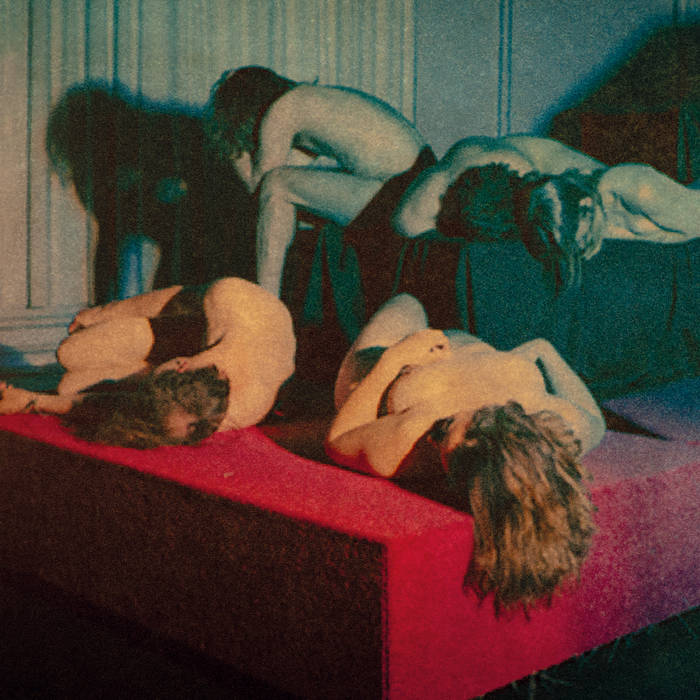 Whispering Sons: Hello! We are Whispering Sons, a bunch of friends from Belgium that started making music back in 2013. We describe ourselves as a post-punk band that unveils feelings of alienation, propelled by an urging and ominous sound. After releasing our first EP 'Endless Party' and touring a lot, we released our debut album 'Image' in October 2018.
ES: Your sound is clearly influenced from great cold/dark wave and post-punk bands. However it is really unique and emotional. Which are your influences? Where do you get inspired from? Music-wise and lyric-wise?
Whispering Sons: Of course we started our with a certain style in mind. We all listened to eighties post-punk and new wave. The Sound, The Chameleons, Siouxsie and the Banshees, The Cure, etc. were bands we really loved at the time and still do. It was a good starting point, because we were able to channel our own emotions through this type of music. We don't want to be a copy of the older days though, so we're always trying to keep the music relevant. The lyrics are very introverted. I write out of my own experiences. But I do get inspired by literature, poetry and film a lot. I mostly start writing lyrics after reading something I think is interesting or after watching something that triggers my creativity. I then try to transform the themes and meanings into something that is important to me at that point in time.
ES: In 2018 your first full length release, "Image", came out. Can you tell us some things about this album? Are there any specific elements that make it different from your previous releases?
Whispering Sons: Our first EP, which was released in 2015, we recorded by ourselves in our rehearsal space using shitty equipment, without any other goal then releasing a collection of songs that we had written up until that point. For 'Image', we took a lot more time, because it was the obvious next step in our "career". Most of the songs that made the record, we had already played live a lot of times. They acquired a new kind of energy or intensity during the live shows, which we then tried to translate into the recording. It was also the first time that we actually did everything professionally. We found ourselves a producer and engineer and locked ourselves up in a studio for ten days. We put a lot more thought in 'Image', in the sound, the artwork, etc. in order to deliver a full package. We also used acoustic drums!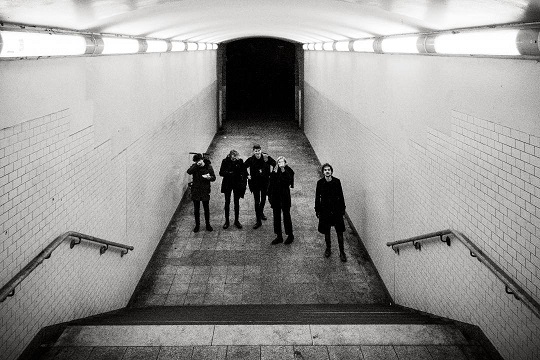 ES: Although you are considered a new band it seems you have a strong fan-base around Europe. Can you tell us about the feedback you receive as a band and in particular for the latest album, "Image"?
Whispering Sons: The response has been great so far. Especially in Belgium we got to a whole new level, which was kind of unexpected. We've been touring in Europe since 2016, slowly building up this fanbase. It's amazing to see that our audiences are getting bigger and more enthusiastic with the full album!
ES: You are coming from Belgium, which is a country with a history in dark scene, whether it is a post-punk or more electronic, industrial sounds. Has this affected your sound and music?
Whispering Sons: Not really. I guess there's just something in the air here.
ES: Where did you get the name "Whispering Sons" from? What does it stand for?
Whispering Sons: It comes from a pretty unknown Danish band named Moral. They had a song called 'Whispering Sons', which we covered during the early days of the band. When we started playing it, everything fell into place and we decided to name ourselves after it. Later we found out that with 'whispering sons' the members of Moral were referring to artists and writers that expressed themselves indirectly and discretely. In that sense, it fits perfectly with what we do.
ES: Which are the future plans for Whispering Sons? A new release, new tour dates or something else?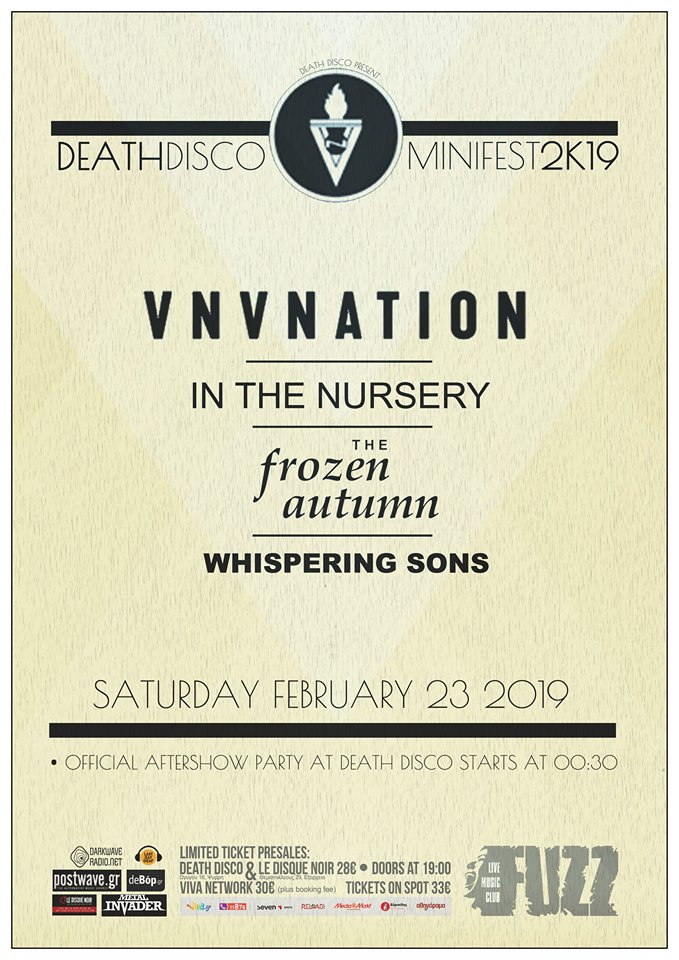 Whispering Sons: We will keep touring until the end of the year. After that, we will probably start working on something new.

ES: Would you like to share with us, which is you recent favorite artist and album? What do you listen to in your free time?
Whispering Sons: I'm currently trying to get into the new Xiu Xiu record, but damn, it's hard. This one's a lot more inaccessible than the previous ones. But I'm still a big fan, so it doesn't matter.
ES: Do you remember last time you performed in Athens, Greece? Is there any highlight out of this show, you'd like to share with us?
Whispering Sons: We'd never been to Athens before we got to play there in October 2017. Not individually and not as a band. So we kind of spent our days being tourists. The show was great as well. We were really surprised that so many people turned up.

ES: Would you like to say something to our readers and your fans? Is there anything special someone would expect to see or listen to in your upcoming show in Athens?
Whispering Sons: You can expect a very energetic and intense show. Just come along, and you'll find out.
ES:Thank you very much for this interview. I wish you all the best and keep writing such great music. Looking forward to seeing you in Greece.
Whispering Sons: Thank you!
---
Whispering Sons - Alone (Official Video)
Info:
DeathDisco MiniFest 2K19 at Fuzz Live Music Club
https://www.facebook.com/WhisperingSons/
https://whisperingsons.bandcamp.com/