Interviews
Details

Category:

Written by

Akill
 Frank Ligabue is the man behind Human. A coldwave, gothic rock band from France.
---
Here, in ElektroSpank | FMA we are very excited with this project from the day that it was discovered. Human is the project of Franck Ligabue, an ex-Solor Dolorosa member. We have already spoken about their first full length album, the same titled "Human", which was one of the best albums in 2018 and especially considering  that it is a debut album.
Frank and Human is, perhaps, more than just a band. Human is exactly what a listener could think of, while listening to the band's name and the album as well. An act full of human life experiences. A variety of emotions are described in these songs. Experiences from everyday life, performed in a beautiful way and combined with excellent melancholic, cold, gothic melodies and music.  
I had the pleasure to talk with Franck about all the things that inspired him into creating Human. A really interesting conversation with a Human!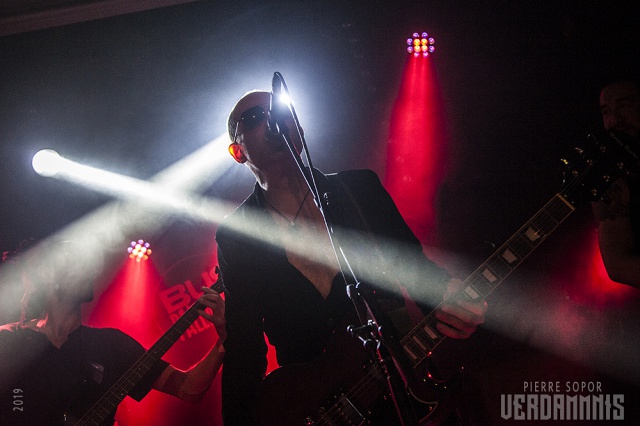 ES: Hello Franck. I'd like to thank you for this interview. Human is your latest project. Before going into details, would you like to introduce yourself and Human to our readers? Where would you put Human music-wise?
Franck: Hello Achilleas, I'm very glad to make this interview with you and thank you for giving me this chance to present Human to the readers of ElektroSpank.
Yes, Human is my new project. Which was supposed to be a side project, became my main since I left Solor Dolorosa after 10 years. I write musics and lyrics, sing and lead the project. Human is the living expression of what moves me, of what I feel about the different sides of life, set in a Coldwave and gothic rock ambiance.
ES: There are some friends and great musicians that completes Human. Can you tell us some things about the band members?
Franck: The first to join Human was David Garcia on guitar. An old friend. We know each other since more than 20 years now. David has a delicate sensitivity that fit with my universe. Then came Sylvain Martinie on bass guitar, who is also a friend from the same period and an amazing musician. He introduced to me Axel Moreau who plays the drums, and Paul Bloyer who plays guitar and keyboard. Axel is a very dynamic and strike hard young drummer (only 20 !) that gives the strength Human need, setting things on the ground. And Paul has this very special touch that brings my music higher in ether. So The mix of those very talented musicians makes a perfect balance between a heavy strong rhythm section and a nostalgic dreamy harmony section.
ES: Human have already a full-length album, the same titled Human, released last December. Perhaps one of the best releases in 2018. Would you like to tell us something for this album?
Franck: Thank you very much. I'm very proud of this LP. It's been a long process to make this album for I played all the instruments. Which mean a multi session recording in studio. Benoît Roux, the sound engineer (Alcest, Soror Dolorosa, Varsovie,...) was such a great help in doing it. Somehow, we were 2 to make this album.
The title is Human for several reasons. The main is that it was very hard for me to find a titled that synthesize the content. So many different theme, so many different musical ambiances... But everything talks about Human. Which is what I wanted to say with the name of the band so...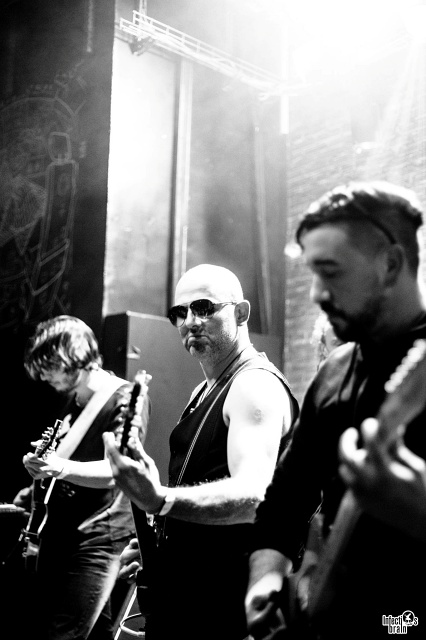 ES: We can see several influences in Human's music. There is a deep cold atmosphere, walking on a gothic line, but not only this, since I found your music quite unique. Which are your music influences? The bands and artists that has affected your sound the most?
Franck: Well, as a music lover along the years, I have listen so many bands and many different styles. When I was a kid, Alphaville and A-Ha or Kim Wilde were on the radio and I liked it so much. But Madonna and Michael Jackson as well. Then I discovered The Beatles which remain my main influence. Hard-rock and heavy metal was the next step mainly by AC/DC, Scorpions, Skid Row, Iron Maiden or Helloween. And at the same time, I came accross with Bob Marley and french pop music.
It's Hervé (from Soror Dolorosa) that made me discover Goth music when I was 21. From Christian death to Fields of the Nephilim and Corpus Delicti as well. I think I stuck on it because of the sad nostalgic gloomy ambiance I never found before.
But I took a bit of every style along the way and put all those influences together to write Human's music. Maybe it's the reason why you find my music unique.
ES: Along with this unique sound the listener will experience some emotional lyrics matched perfectly with these compositions. Which are the events or stimuli that inspired you lyric-wise?
Franck: Basically, I would say life itself. I mean we all experience all the things I talk about. One day or another, we all face all those particular events. The lack of getting a grip on life so we call it fate. And the hardness of changing it. We all lose someone, friend or family along the way, we all fear death to come... That's what I talk about... life. Through a personal point of view due to personal experiences. I had to face who I am, to realize I 'm not the one I thought I was. I had regrets and hopes... and fears. I lost relatives and friends, I found love and more important, someone who loves me... I'm a hypersensitive person and I need to express my emotions. I do it through music. It's some kind of catharsis for me.
ES: What will the future bring for Human? Which are your plans? Any new material or any concert or tour planned?
Franck: We plan to be on stage as much as we can. We play more and more and proposals are coming for more shows. At the moment, we are organizing a European tour with the great Australian band Sounds Like Winter for September/October and more shows to come within the end of the year. And many festival for 2020 as well.
On the other hand, I'm currently writing songs for the 2nd album that I plan to release in 2020. We also talking about working on a special project that would include a few musicians from different bands. I'm very excited by all of this.
ES: Speaking about the future, how do you imagine or where would you like to see Human in the next years?
Franck: On stage of course ! Playing in crowded venues. I know it doesn't sounds very original but still... The whole band wants to play, it's something that bind us. Bring Human closer to people. And obviously, bringing to an happy audience the content of the albums to come.
ES: Back from the future, I would like to talk for a concert in which you performed lately. How did the audience react to Human's appearance? Which was the feedback from this show?
Franck: Human had the chance to play at the famous Bus Palladium in Paris. A mythic venue opened in 1965 where played artist such as the Beatles or David Bowie and more recently, Nina Hagen or The Mission. We opened there for The Opposition which is a band I totally love and respect. By the way, I invite everybody to discover or rediscover The Opposition and specially the album "Breaking the silence".
The place was full and I had the surprise to see a very involved and receptive audience to our music, for people didn't know us. A lot of congrats after the show and a lot of thank you from a very surprised audience. Our gig has been qualified as "a slam on your face" and myself as "a charismatic singer" by a reporter... I loved that show, one of the best moment in my life.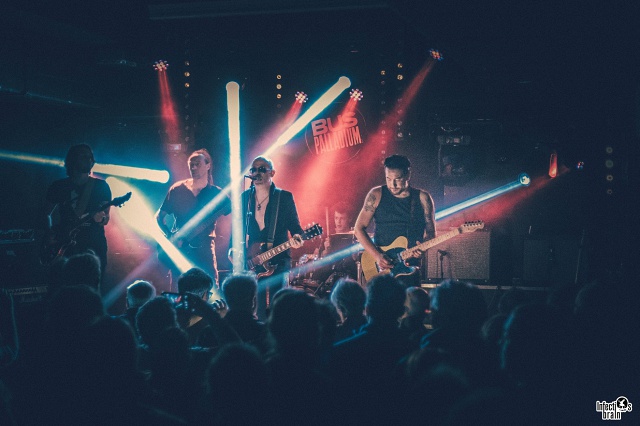 ES: You have been involved with this music genre for more than 10 years now. Can you tell us which facts led you to work and create coldwave and dark music and bands?
Franck: By meeting people. I play in bands since I'm 12. In 1995, I came to cross the way of a school friend that I haven't seen for years who said to me "I start a new gothic band and I remember that you play drums. Would you like to be in it ? " and I aswered "well, I don't know anything about goth music but... why not ? " And we founded Funéraëll, a metal-goth band with Christophe Guénot and Hervé Carles. That is the way I started dark music. And I never left this genre of music since.
ES: Music industry has changed dramatically over the last years. However we've seen some really good efforts and releases from several bands and independent record companies which also include the vinyl edition of the albums, like the Human album. What is your opinion on this? Does the variety of editions help the release? And how much does online platforms like Bandcamp assist on this?
Franck: To be honest, I don't know what to think about this. I'm very old school about that and very attached to the physical object, vinyl or cd. These days everybody is able to make a decent album at home. So many things are released which is cool because everybody has a chance but what kind of chance ? Because at the same time, people are overflown by the quantity of releases so I think it's harder for artist to really comes out and be properly exposed. And Platforms don't help for you don't even need to press a record to sale it. But for almost nothing. I think times when you could make a living out of underground music are passed. And as I am basically underground and DIY, I have a proper job in order to pay the bills. We all do in Human.
ES: Which are your best albums? The albums that you would choose to have always with you. Let's name the top 5. I would also like you to pick a song from each one of those albums which you would like to make a cover version with Human.
Franck: That's a hard one. Far too many to make a proper top 5. If you ask me tomorrow, maybe it will be another selection.
Today I would say as dark music selection :
Elizium from Fields of the Nephilim - At the gate of silent memory
Atrocities from Christian Death - Tale of innocence
An obsession from Corpus Delicti - Lies spoken
God's own medecine from The Mission - Dance on glass
Breaking the silence from The Opposition - Very little glory
But there will be no cover of those songs for I prefer make a cover of songs that are not into dark music. I'm thinking about songs by artist like Bob Marley, Leonard Cohen or Iron Maiden. We'll see...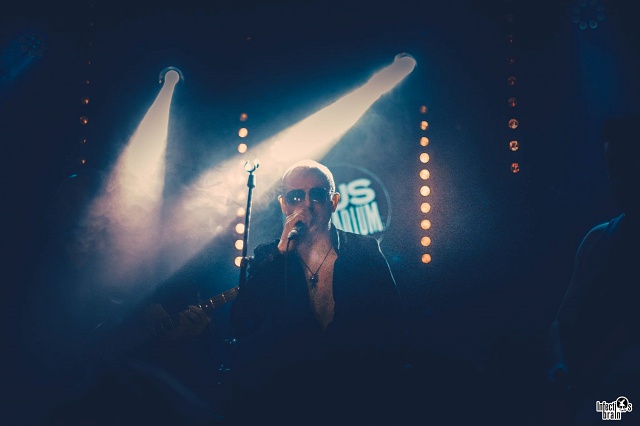 ES: I cannot finish this interview without asking you about your previous band, Soror Dolorosa. A really successful project in which your contribution was obvious. Would you like to say something for Soror Dolorosa and the facts that led you to move forward and form your own band and project?
Franck: Soror Dolorosa has been a very long story, started in 2001, stopped in 2005 and restart in 2007. Back then, we just wanted to make music without restrictions about style, only pleasure to make music together. With the times appeared different visions of what we wanted to do. I still wanted to make rock music with a solid rhythm section, as some others wanted to do something more ambient or dancefloor with more keyboards and drums machine sounds. Apollo was the highlight of this dichotomy that drove us on different ways.
ES: Would you like to add or share anything more with us and our readers and Greek dark wave funs?
Franck: I'd like to thank people for the welcome that have been done to Human in Greece. We have received a lot of encouragement. By you and ElektroSpank, by Nikos Katsigialos and Transmission radio show or by Fondas Oikonomou that included Human on his top 30 album for 2018.
We've been very touched by this and it's really motivating.
We really want to come to play in Greece very soon and meet people there. Hopefully in October. Fingers crossed.
ES: Thank you very much for this conversation. I am really glad we have met and talk and hope everything will come as you wish. Looking forward to see you performing in Greece someday.
Human - Last Exit Before The Crash (official video)
Info:
https://www.facebook.com/franck.human.58