News
Details

Category:

Written by

Akill
"Restless" is the new single, released by First, taken from their "Second" new EP!
---
"Restless" is the new single from the two piece electronic project consisting of electronic musician Pieter Vochten and singer/musician Jasmin Smolders. First are coming from Belgium and after a successful debut EP, evidently titled "First", released in April 2020, the duo returns with their "Second" EP, out on November 13th, 2020.
After being featured on "A Sentimental Mixtape #1" with "Losing", First's second EP is coming out via Sentimental Records, in a compilation of both EP's, which will be released on cassette.
"Restless" stands between the industrial hard, uptempo beats, the haunted atmosphere created by the synth melodies and the mysticl vocal lines, while entering the restless paths of the duo. Moving from hard beats to ambient electronics, Jasmin Smolders sings with ethereal voice to complete the dark atmosphere. Tempo and arrangements of Pieter Vochten is, again, creating a depressive atmosphere developing a dark, industrial ambience enriched with the emotional screams in Jasmin's voice.
First getting into darker paths with this first "taste" of their new EP. A second EP that will definitely be a combination of ethereal electronics, industrial beats and emotional vocals.
First is an electronic project balancing between rough and fragile elements. With their industrial beats, eclectic synths and clear sounds they capture a dark atmosphere with references to Fever Ray and Crystal Castles.
Available for pre-order here: https://sentimentalrecords.bandcamp.com/album/first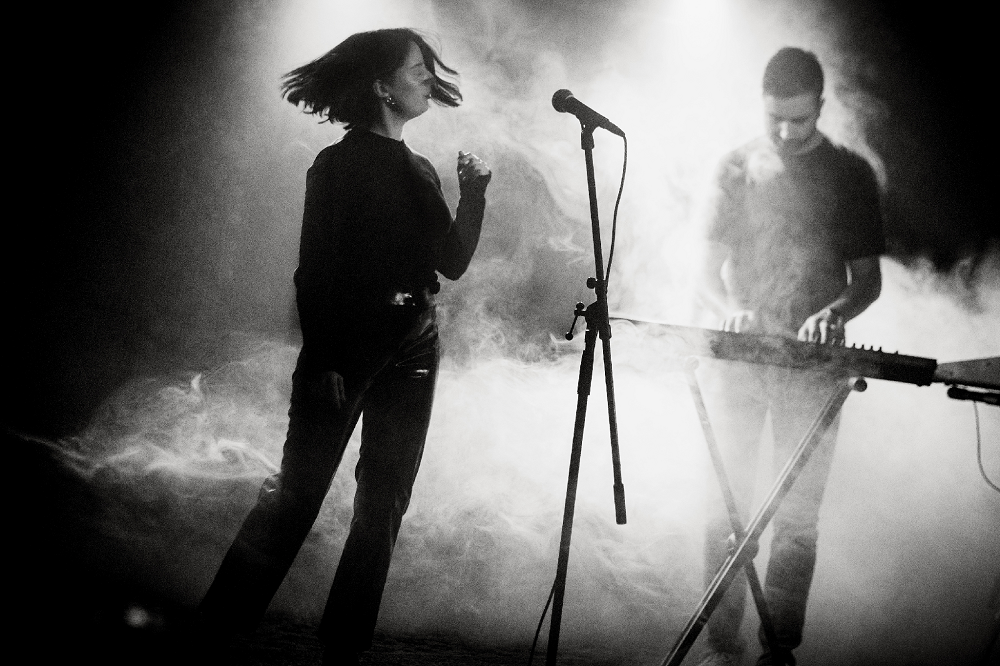 Info:
https://www.facebook.com/musicbyfirst/
https://firstband.bandcamp.com/album/first
https://sentimentalrecords.bandcamp.com/album/first