Stories
Details

Category:

Written by

Akill
Reanimators team presents: Goth Is What We Make It (Fields Of The Nephilim edition)
---
Dawnrazor album 32nd anniversary.

Saturday 11/5 at Second Skin Club


Red Room Djs: Reanimators team.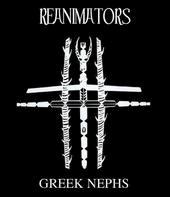 A special event for all the fans of gothic rock and especially of Fields of the Nephilim will take place on Saturday, May 11th, at Second Skin Club, Athens Greece.
The Greek fan club of the legendary Fields of the Nephilim will take over the dj booth and music selection in Red Room stage of the famous Second Skin Club.
A special night and event for Reanimators Team and FOTN fans.
Reanimators, Greek Nephs is the official fan club of goth rock legends Fields of the Nephilim and was created back in 2008 along with the first concert of the band in Greece.
Since then, Reanimators have followed FOTN in several concerts around Europe, like UK, Germany, Portugal, Spain, Poland, Sweden, Hungary.. and they will continue.
This event is the second one, and it will be focused on Fields of The Nephilim and their discography (including live versions, single mixes and rare versions). Beyond that, the team will select a number of songs and bands coming from the dark, gothic scene and they have influenced by the beloved FOTN.
To celebrate the event, Reanimators created a mix with songs from bands which their sound has influences from FOTN and is a perfect warm-up for the Saturday's event. The mix is in a form of a tape with two parts, Side A and Side B. You can listen to both sides here or following the links below.
Additionally, ElektroSpank | FMA has created a cover for the tape, a gift to anyone willing to print and put it in a real tape. You can find the cover in the links below as well!
Listen to this beautiful mix and make sure you 'll be in Second Skin's Red Room on Saturday, May 11th, to celebrate with Reanimators Team!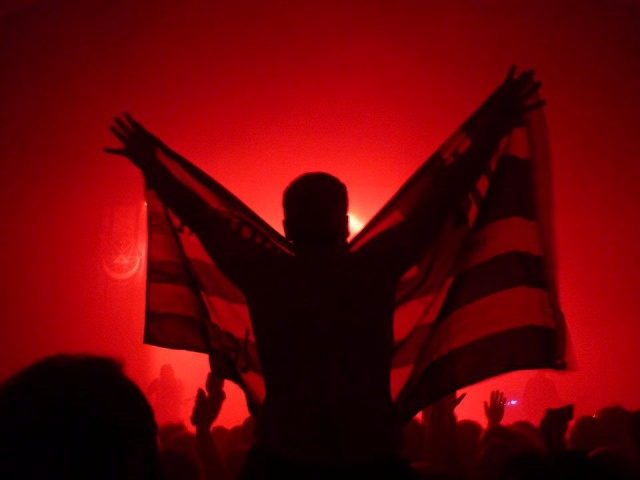 -- Greek -- 
Reanimators_Greek Nephs είναι το επίσημο Ελληνικό fan club των FOTN το οποίο δημιουργήθηκε το 2008 παράλληλα με την παρθενική τους εμφάνιση στην χώρα μας.
Από τότε και μέχρι σήμερα έχουμε ακολουθήσει τη μπάντα σε αρκετές Ευρωπαϊκές της συναυλίες (Αγγλία, Γερμανία, Πορτογαλία, Ισπανία, Πολωνία, Σουηδία, Ουγγαρία...) και συνεχίζουμε!
Είναι η δεύτερη φορά που διοργανώνουμε το συγκεκριμένο party, και πέρα από τους Fields of the Νephilim και της δισκογραφίας τους (σπάνιες live εκτελέσεις, single mixes and rare versions), ο σκοπός μας είναι να ακουστούν τραγούδια και συγκροτήματα από όλο το φάσμα της σκοτεινής μουσικής που έχουν επηρεαστεί από την αγαπημένη μας μπάντα.
Η παρακάτω διαδικτυακή κασσεττα περιλαμβάνει μπάντες που έχουν σαφώς επηρεαστεί από τους FOTN και λειτουργεί ως το ιδανικό warm-up μέχρι το Σαββατιάτικο party (Σάββατο 11 Μαίου 2019). Μπορείτε να την ακούσετε εδώ ή ακολουθώντας τα links παρακάτω.
Επιπλέον το ElektroSpank | FMA σας δίνει τη δυνατότητα να κατεβάσετε το cover που δημιουργήσαμε για την κασσέττα.
Απολάυστε το mix και βεβαιωθείτε ότι το Σάββατο 11 Μαίου θα βρίσκεστε στο Red Room του Second Skin για να γιορτάσετε με τους Reanimators!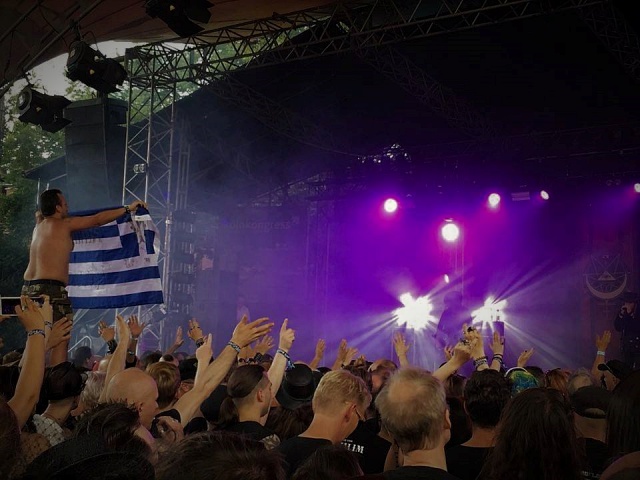 ---
Reanimators Team(GR) - Goth Is What We Make It (Fields Of The Nephilim edition) - Promo Tape
Compiled by Fondas SumerSon
Mixed by George "After Dark" McKois
Covers: ElektroSpank | FMA
COVER OUT - DOWNLOAD HERE (Reanimators Team(GR) - Goth Is What We Make It (Fields Of The Nephilim edition) - Promo Tape)
---
Side A
1. The Preachers of Neverland (Sweden) – Bleed for me
2. Catherines Cathedral – (Sweden) – Dust Will Follow
3. Tammuz (UK) – Paradiza
4. The Eden House (UK) – To Believe in Something
5. Seraphin Twin (UK) – Rebirth
6. Rubicon (UK) – Before my Eyes (single edit)
7. The House of Usher (Germany) – Morphine
8. Secret Discovery (Germany) – Cage of Desire
---
Side B
1. The Garden of Delight (Germany) – Shared Creation
2. Sons of Neverland (Sweden) – Amnesia
3. Dark Side Cowboys (Sweden) – Tears for You
4. Love Like Blood (Germany) – Out of Sight
5. Cassiopeia (Germany) – Resting Deep Under Water
6. Beyond the Wall of Sleep (Germany) – Pale
7. Voices of Masada (UK) – Flight
8. NFD (UK) – Light my Way
Info:
http://www.elektrospank.com/index.php/agenda/26-goth-is-what-we-make-it-fields-of-the-nephilim-edition?date=2019-05-11-23-59
https://www.facebook.com/events/2360890627527427/
https://secondskinclub.gr/?event=goth-is-what-we-make-it-fields-of-the-nephilim-edition