CD Reviews
Details

Category:

Written by

Akill
Blind Delon - People of God
March 2020
Intervision Records
---
Dark synth wave, that feels like travelling in a cold intergalactic trip.
Blind Delon released their new dark synth, post-punk creation on March 20th, via Intervision records. The Dark wave, dark synth, synth-pounk, post-punk project from Toulouse, France released the "People of God" EP, including 2 new songs and two remixes. 
Blind Delon is the project created by Mathis Kolkoz and releasing several singles and EPs it transformed to a full band act. Two more members added in the project, to form a three member live band. Along with Mathis Kolkoz we find Théo Fantuz (Guitars, Synths) and Coco Thiburs (Bass guitar). Blind Delon was originally formed in 2016 and all members are in love with the synths. As Blind Delon describes their sound "Post-Synthwave might be the best words to qualify the project, as the music is a sort of breed between outrageous Pop and cold basslines".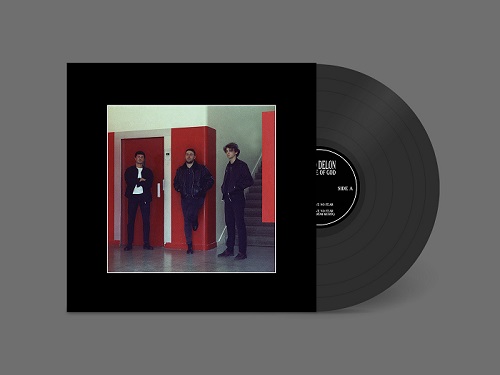 "People of God" starts with "I Have No Fear". An instrumental post-punk, dark synth track, creating the cold and dark ambience the band will to express. A song that moves rapidly, from low to up tempo dark beat, with a haunting bassline and synth melody. Guitar adds more emotional strength with this cold riff which transforms to a noisy tune as the song moves forward. "I Have No Fear (Maelstrom Remix)" gives a completely new dimension to the original, since the electronic music producer from France adds his own techno, techno-punk "ingredients bringing the song's sound to the dark techno world.
Second new track, and b-side on the 12" vinyl edition by Intervision Records is "Τhe New Prayer". A song, dived into the deepest and darkest seas. Cold and dark. Mystic electornic sounds, synths of a new quest. Tension that leads to depressed feelings. Amazing dark synth punk tempo, one of those that you need to listen again and again. Addictive. A quest for our true selves and the lost gods. "The New Prayer" has been even more ritualized by Umwelt. A dark trance interpretation of Blind Delon's mysticism.
"People Of God" is here to start your quest between true entities and gods. Dark and cold as some abandoned basement full of mysticism. Both the original songs and the remixes are building this dark ambience, Each track adding an extra element on this quest. Proceed without second thought. Let yourself on the People Of God.
Released in digital format and in deluxe 12" Vinyl version pressed in 180g via Intervision label.
Info:
https://www.facebook.com/pg/blinddelon
https://intervision2.bandcamp.com/album/people-of-god