Interviews
Details

Category:

Written by

Maria P.
Maria L. Papadaki talks with Sugar For The Pill about their amazing debut, the music and their plans!
---
"A spark of every fire you seek
Is already in you
Maybe you are wandering for what lies in the deep sea
So go to the ocean and say goodbye…
Be hole, be dust, be dream, be wind/Be night, be dark, be wish, be mine…"
(Sugar For The Pill- Moan Of The Thunder)
Which track to choose, which lyrics to fall for...10 brilliant songs on their first album "Wanderlust". Sugar For The Pill are here to stay...If you're looking for the perfect soundtrack to accompany your daydreaming during the forthcoming summer. Some inspirational music to make your day and uplift your spirits, I've got an ideal choice for you!!
*photos by Niki Topouslidou
ES: You're a newly formed band tracing back to the first quarantine if I'm right. Having taken part in other projects as well. How did you finally come together?
We have been friends for a long time. There is something about music, probably our common music taste, that seemed to brought us closer to each other and helped us come together as a band. Three of us were already band mates of a former band. We had the same vision and it was the best timing for us, as pandemic hit in 2020 so, music was our escape.
ES: Your sound is like a day out in the sun,warm and joyful.The lyrics express emotions all people have experienced in life... What inspires you when creating ?
Our debut album "Wanderlust" is a positive album, it's true! We could go into long drawn out paragraphs on how from the beginning of this album, to the day of the release, has seen us through the most transformative years of our lives. We could talk about the trials, the losses, the setbacks, the laughs, the tears, the love, the beauty, the connection that we've experienced as a band…Life itself inspires us to write music, but life isn't always sunny so, we are trying to look on the bright side!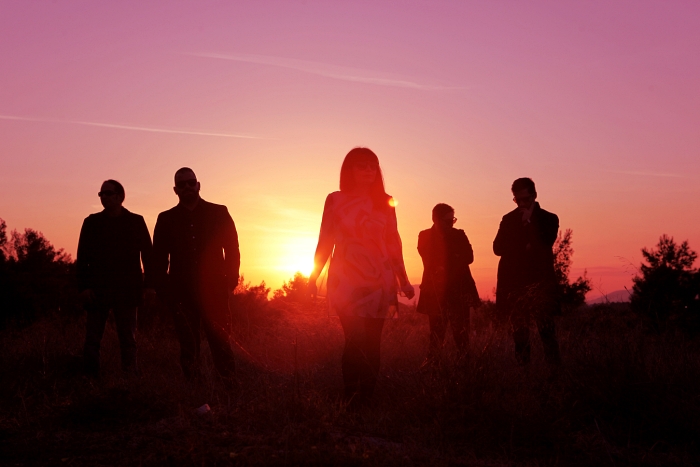 ES: I have to admit I'm not that much interested in lyrics, but since you provide them, I studied them. They're very well written and quite deep. Despite the hardships which are part of our life undoubtedly, there are many motivational words which I really liked. What message do you wish to send through your songs?
Thank you so much for your kind words! We want people to believe in their ability to rise from their own fallen ashes, to become brighter and stronger than ever before. For a star to be born, there is one thing that must happen: a gaseous nebula must collapse. This is not a destruction it is a birth! If you let it, falling apart becomes fuel for something new…
ES: Beautiful shoegaze - dream pop with segments of post punk if we have to label your sound. What were your early influences which contributed in these absolutely delightful melodies of yours?
We are influenced by early 90's bands like My bloody Valentine, Slowdive, dreamy indie bands like Cocteau Twins, Lush and we love the sound of Interpol , Editors etc.
ES: I've been recently watching the video of CHVRCHES performing live with Robert Smith and I thought that girl must be enchanted being on stage with him. What collaboration would be a dream come true for you?

We really admire a lot of artists and bands but it would be great if we could share the stage with Slowdive or Interpol don't you think?
ES: Nowadays visuals and videos are eagerly awaited by fans as they make their experience even more pleasant. You already have an excellent video on your channel,do you intend to make more of them?
We are really happy that Alexandra Diona created a dope video for " Quicksand". We went for shooting to a picturesque countryside, an hour away from Athens, and there was a dreamy scenery like we were in heaven. We enjoyed every single part of the making process and we are planning to film another video anytime soon.
ES: Since summer is on the way and live events will hopefully take place again, I'm sure lots of people would love to attend yours. I hope some day to have the chance myself. Are gigs in your plans?
After the long lockdowns due to pandemic it is time to be more extroverted and time to start our journey. On May 27th we will give a gig for our album presentation at Death Disco .We are planning also to visit some more Greek cities. Stay connected with our band and we will announce more details in the next coming months.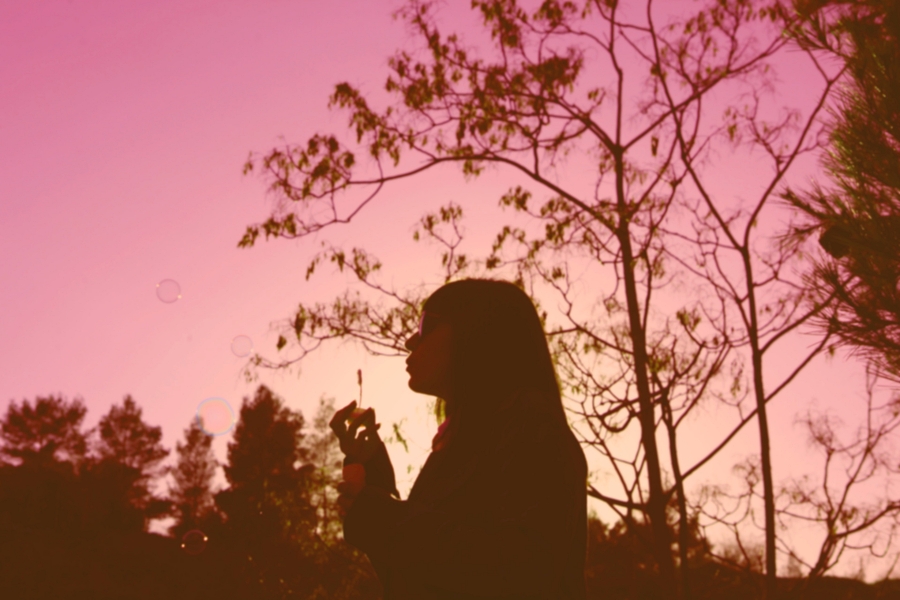 ES: Only after a few days after your album's release,I can tell people from many different countries have really loved it and it's no surprise to be honest. Have you thought about accepting any invitations concerning live events from abroad?

It's been quite a journey…it almost doesn't feel real. Someone pinch us …Τhe love and support we receive from the very beginning is huge! We are really touched by how people from all over the world welcomed our debut album. It is a really strong motivation for us to give our best. We already have proposals for some gigs abroad and we are in discussion. It's a real challenge for us to share our music out of greek borders and we are thankful to everyone who helped make this happen!
ES: Your new album is only a few days old and we surely need time to fully enjoy it. Still I'd like to ask if there are any thoughts for singles or Eps to be released after a while?
It's actually been two weeks since we released our debut album "Wanderlust" and the vinyl is already sold out in Europe , only a few copies left in US by Shelflife Records. The truth is that we never stop to creating new music. It's a kind of ritual between our rehearsals to jam new sounds, it works as a healing process for us. Well, it's a bit early to talk about new singles because our priority the time being is to share our released music and give some gigs.

ES: Your work has been so warmly welcomed and appreciated. It has been so fast and enthusiastically embraced. What would you like to say to all these people ?
We are really glad that we didn't let our dream to fade and we finally made it to the release . We are so grateful that we still breathing with peace in our hearts. We can't thank you all enough for your love and support! We sincerely hope that our music connects with you on a very meaningful level and we are excited to see where this one takes us. Now more than ever we need you to vouch for us and spread the word!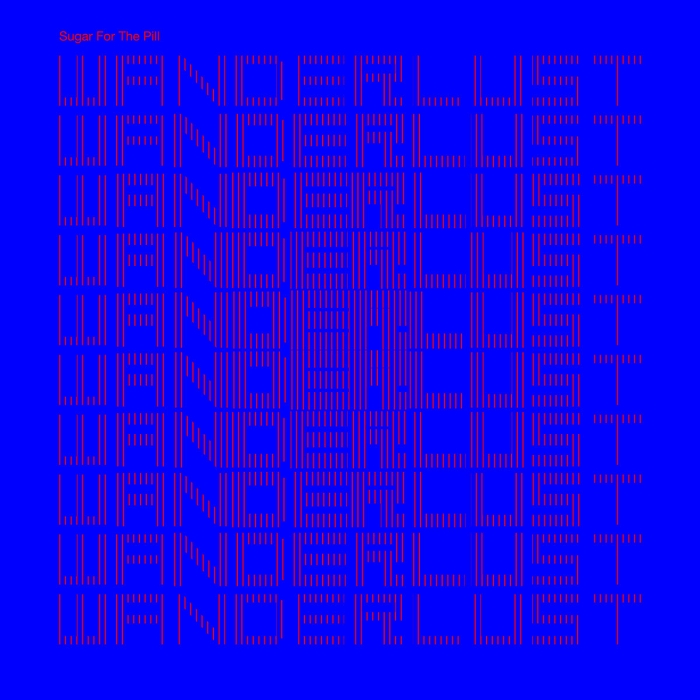 Sugar For The Pill consists of Vana Rose (vocals), Spyros Mitrokotsas (guitars), Elias K (guitars), Stefanos Manousis (bass/keyboards) and Konstantinos Athanasopoulos (drums).
"Wanderlust" is Sugar For The Pill's debut full length album and it is a co-release between Shelflife Records and Make Me Happy Records. Available digitally and in a unique vinyl edition in an encased and hand-driven animation of an ever-beating typographic heart. A transmission of heat and energy in the form of an applied homage to the vivid typologies of Jurriaan Schrofer.
Info:
https://sugar-for-the-pill.bandcamp.com/album/wanderlust
https://www.facebook.com/Sugar4ThePill
https://instagram.com/sugar_for_the_pill
https://linktr.ee/SugarForThePill
Official YT channel:
https://youtube.com/channel/UCbDomSZuF1ZWLqrnkF8DG6w
Record Companies:
https://make-me-happy.bandcamp.com/
https://m.facebook.com/makemehappyathens/
https://shelfliferecords.bandcamp.com/
https://m.facebook.com/shelfliferecords