News
Details

Category:

Written by

Akill
Now After Nothing release the most dynamic debut, "Sick Fix", introducing the project to the world!
---
Atlanta based powerful dark duo, Now After Nothing, is showing up today with the post-punk's next dancefloor hit. "Sick Fix" is taking you over, from the first note with this guitar riffs coming out from an imaginary jamming between Daniel Ash and Thurston Moore. Now After Nothing, consisting of the frontman Matt Spatial and drummer Michael Allen, choose to introduce themselves through raging and passionate guitar riffs surrounded by pounding bass and some mad, rhythmic beats. Compelling synth lines come to create a fierce, dark vibe. The track, mixed by Carl Glanville (U2, Joan Jett) and mastered by John Davis (Placebo, JAMC, Suede) and it is coming out on January 2th, 2023.
But Now After Nothing, they don't, just, take out their pathos out, through "Sick Fix". Their debut single is a modern view and blend electronic and punk elements to give a new form of dynamic dark wave. The arousing sound and arrangements of the duo are featured with additional riffs of their special guest, Mark Gemini Thwaite ( known from his work with Peter Murphy, The Mission UK). Furthermore the aggression is completed with the cryptic lyrics and the concept of "Sick Fix" around hypocrisy and unhealthy releationships. The debut single from Now After Nothing, which is going to make you dance in a dark dancefloor, constitutes only the begining for more new music in 2023.
Matt Spatial while being in a damaged and defeated state he did what felt right for his soul. He turned to music again and the devotion revived again. "I was at one of the lowest points of my life and without a musical outlet. I was damaged, defeated, and deflated. One day in New York City, riding through Central Park with earbuds in place, I rediscovered a band that didn't initially resonate with me. Hearing them this time was different though - I felt the spark. That emotional connection to a newly-discovered piece of music was the proverbial kick-in-the-ass I needed to 'crawl out of cracks below.'When I arrived home, I dusted off my studio gear and opened up files of previously unfinished song ideas, one of which was a rather bare recording of just a single bass line."
Together with Michael Allen they are bringing a mixture of a vast selection of genres. They perfectly balance between punk and industrial or dark wave and new wave. The influences from Bauhaus, The Cure, My Bloody Valentine, and Sonic Youth shine as he seamlessly enmeshes the best parts of those artists into a new iteration of seductive, introspective, and mesmerizing goth tracks for the next generation. Spatial intricately weaves social, political, and personal narratives within the instrumentals to add depth and darkness that resonates with lost and misunderstood souls.
Matt say about the process of creating "Sick Fix" that he, just, kept this spark and the emotions and transformed it into a seductive inspiration that made him feel alive again, which undeniably shows in the band's intensity and attention to detail. "It caught my ear and by the day's end, Sick Fix was complete from start to finish. Listening back to it, I felt alive again.  I felt the same spark I had felt that day in Central Park that inspired me and reminded me I had more music inside of me.  I wasn't going to let myself wither away. Though the band name came later, Now After Nothing was really born on that day, which is why Sick Fix undoubtedly needed to be our first single."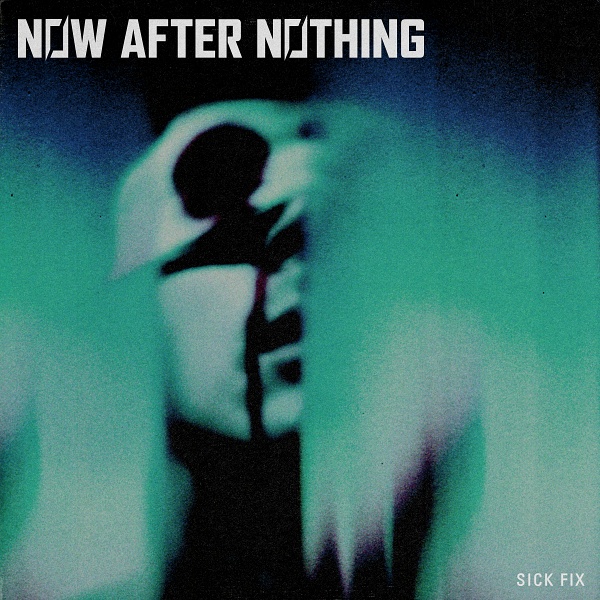 Now After Nothing is poised to announce a new EP on the way that was fully written and recorded by Matt Spatial alongside drummer Michael Allen. They are also gearing up for their first upcoming live performances in 2023.
Find "Sick Fix" here: https://distrokid.com/hyperfollow/nowafternothing/sick-fix
Info:
https://www.facebook.com/nowafternothing/
https://www.instagram.com/nowafternothing/
https://nowafternothing.bandcamp.com/
https://www.youtube.com/@nowafternothing