Today's Sound
Details

Category:

Written by

Akill
Kill Shelter joined forces with German synthpop outfit Beborn Beton!
---
Kill Shelter releases a new full length album today and it's coming along with a beautiful collaboration with Stefan Netschio. Stefan is the man behind the German synthpop band Beborn Beton. A band that has left their mark in the 90's synthpop scene with the melodic, emotional synthpop and the deep vocals of Stefan. One of my beloved out of this era.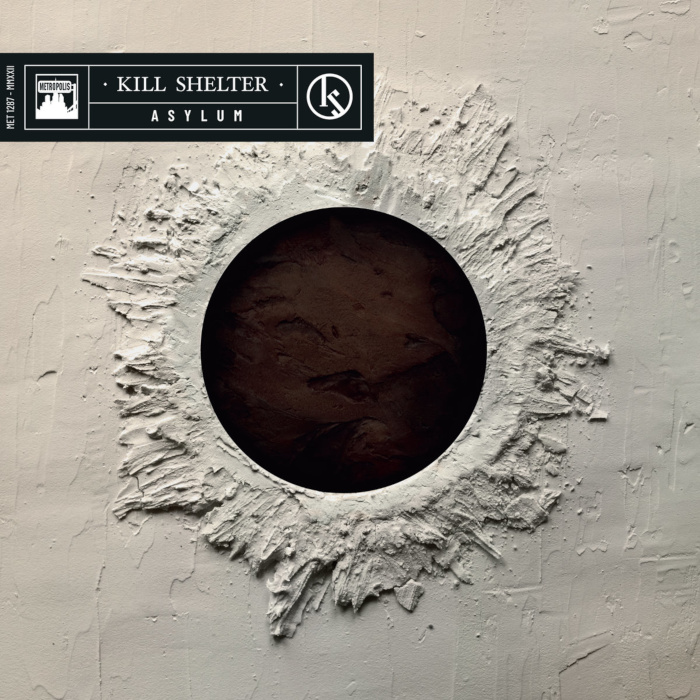 Pete Burns has announced his new work before some months along with the amazing news of joining Metropolis Records. The new album is titled "Asylum" and, beside Stefan Netschio and Beborn Beton, features some great collabs like the ones with Agent Side Grinder, Ash Code, Ronny Moorings, William Faith (Faith & The Muse, The Bellwether Syndicate), Antipole and Valentina Veil (VV & the Void). "Asylum" is out on July 15th, via Metropolis Records (US Version) and Manic Depression Records (European Version). Kill Shelter manage to blend the post-punk riffs with the electro elements and heavy gothic rock guitars, creating a trademark sound. With a number of unique guest artists and bands and his own dark sound and writing Pete Burns is among the names that can stand next to the pioneers and the legends of the genre.

"In This Place" is the new single and video in dark rock and gothic lines highlighting the tragedy of human trafficking and the misuse and abuse of power. The unique voice of Stefan Netschio is perfectly suited on Pete Burns's music and words creating a gothic rock tune, looking back in old school lines of the genre and adding the dark pop touch of Beborn Beton. Lyric-wise, "In This Place" deals with global humanitarian issues such as domestic violence, exploitation and the plight of asylum seekers as well as exploring themes of personal disillusionment and mental health.

"Thousands of adults and children die or go missing every year whilst seeking refuge. The statistics are both heartbreaking and sobering. Extremely vulnerable people are constantly being abused at the
hands of opportunistic criminals. In This Place tells just one of these many stories." - Pete Burns, Kill Shelter

"The dark and menacing nature of In This Place is definitely a departure from what people may have come to expect from me. I worked very closely with Kill Shelter on both the track and video - it's a deeply
emotive song and needed to be treated with respect and sensitivity to get the tone and delivery right. We wanted it to be both accessible and thought-provoking." - Stefan Netschio, Beborn Beton

Beborn Beton is a German Synthpop band renowned for their songwriting craft and high-end productions. The band consists of Stefan Netschio (Vocals), Stefan "Till" Tillmann (Synths and Drums) and Michael B Wagner (Synths). They have released six highly-acclaimed albums to date on various independent labels, notching up millions of plays on streaming platforms in the process.

The video for "In This Place" was shot on location in Bochum, Germany by Julia Beyer and in Edinburgh, Scotland with post-production by Pete Burns.

Info:

https://killshelter.bandcamp.com
https://www.facebook.com/killshelterofficial
https://bebornbeton.bandcamp.com
https://www.facebook.com/bebornbeton
https://killshelter.bandcamp.com/album/asylum-us-version
https://killshelter.bandcamp.com/album/asylum-european-version
https://www.metropolis-records.com
https://www.manicdepression.fr