CD Reviews
Details

Category:

Written by

Maria P.
Millions Of Dead Tourists - Υγιεις (Healthy
March 2023
1000+1 Tilt / Won Ton Records
---
Experimental electronics from Millions Of Dead Tourists
Millions Of Dead Tourists is a Greek band which started out in 2016. They are based in Athens and Thessaloniki,having released 3 EPs so far. "Υγιείς (Healthy)" is their last one and came out on 23rd March of this year.
They  use and abuse two bass guitars, a drum machine, various synthesizers and electronic devices, four humans and lately, a mic. It's another work produced during the hard times of the global pandemic. Quoting their BC note to help you understand the state of mind and feelings under which these tracks were created.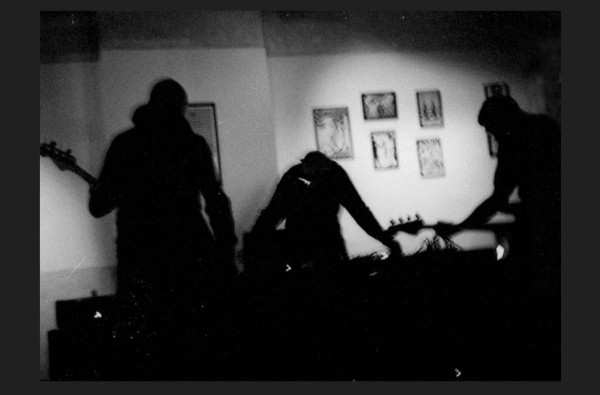 "The health coup of 2020 has imposed a series of unprecedented conditions: the mutation of human rights into privileges; the extension of digital surveillance on every facet of life; the transformation of the body from the ultimate property of the individual into a problematic biological construct that must be opened wide to state and biotechnological interventions. The initial concern that the new paradigm that was striving to be imposed was inspired by dystopian science fiction scenarios was soon transformed into the horror of the realization that the actual instruction manual of our time is 1984.
It was during this bleak three-year period of confinement, mandates and the establishment of a permanent state of emergency, that this album was recorded."
A hopeless cry or should I say scream for the path mankind was led to; a path where no rights,no personal choice,no individual action was recognised as "healthy" . There are 4 tracks on the EP, the instrumental "Αλλεργικό Σοκ (Allergic Shock) " opening the door to welcome us to the sounds of this collection . Electronic, ambient with guitars and synths; an instrumental piece to slowly introduce us to the music identity of Millions of dead tourists.
"Υγιείς (Healthy)", "Το Χέρι που Παίρνει (The Hand That Takes)", "Κόκκαλο (Bone)". These are the following tracks wandering in the same soundscapes as the instrumental,but with sharp , sarcastic and deep lyrics to give us a  poetry set to music experience.
My favourite track is "Υγιείς (Healthy)" for its fast and vigorous tune . It's a quite long piece of music lasting more than 10 minutes,but it's so well put together musically wise which can only uplift your energy. The lyrics full of irony about what really is healthy after all.
UPCOMING Millions Of Dead Tourists CONCERTS:
April 22, 2023: Krau, Thessaloniki (GR)
May 12, 2023: La Kaña, Skopje (MK)
May 13, 2023: Abandonment, Koncept Space, Sofia (BG)
Info:
https://millionsofdeadtourists.bandcamp.com/album/healthy
https://millionsofdeadtourists.org/
https://soundcloud.com/millionsofdeadtourists